Words from Richard, National Director, Canada.
It's amazing how wise and relevant these penned words (below) from Martin Luther are to our present situation, though perhaps maybe not quite as drastic as the Black Death was in 1527.
These words are a good reminder to encourage the Christian community, both here in Canada and in an overseas context, about caution, good sense and dependence upon God — it calls for a God – fearing faith.
We are all asking how we can act in love at this present time for the sake of the world — that is every Christian's calling. Thank you for your involvement in the lives and ministry programs of our Partners, for your involvement in local churches and communities in which you live and have a sphere of responsibility, and for your pursuit of a God-fearing faith as we all find ourselves in hard places at this point in time.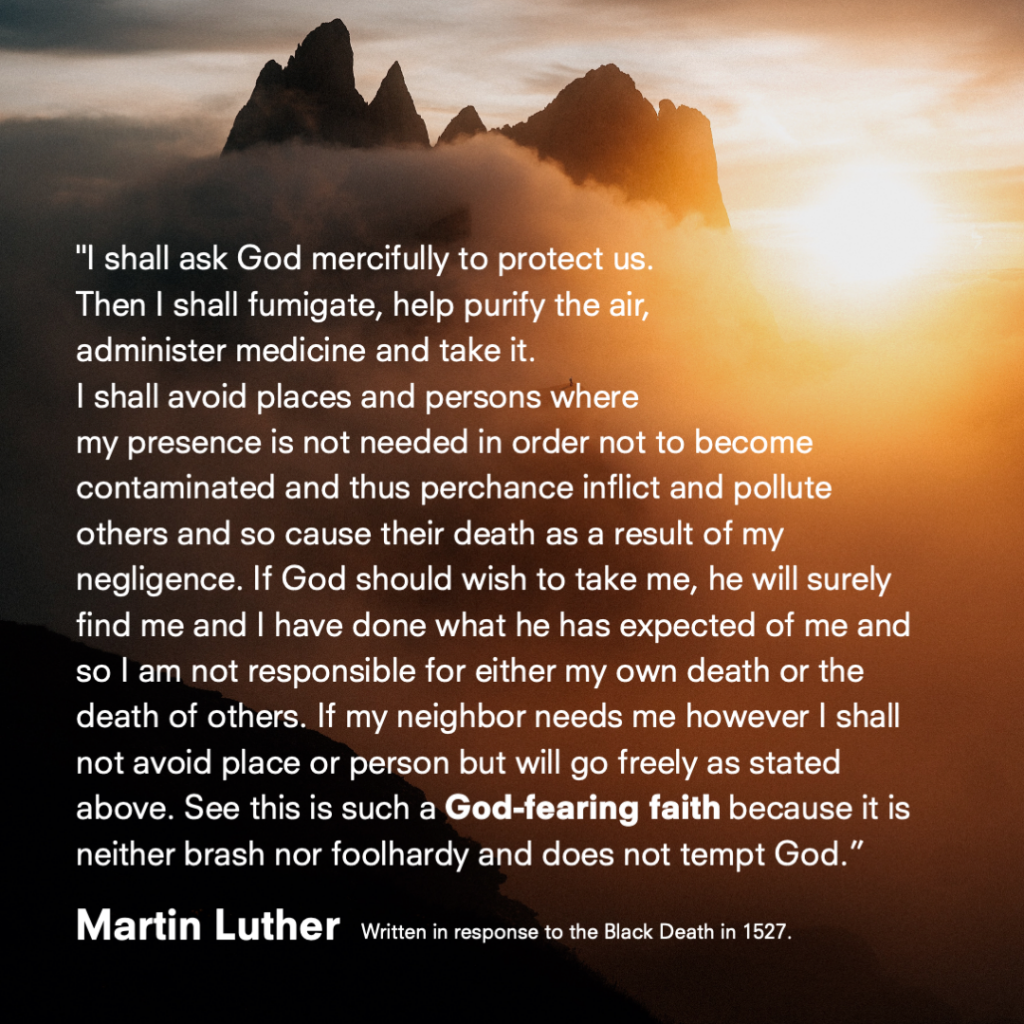 "I shall ask God mercifully to protect us. Then I shall fumigate, help purify the air, administer medicine and take it. I shall avoid places and persons where my presence is not needed in order not to become contaminated and thus perchance inflict and pollute others and so cause their death as a result of my negligence. If God should wish to take me, he will surely find me and I have done what he has expected of me and so I am not responsible for either my own death or the death of others. If my neighbor needs me however I shall not avoid place or person but will go freely as stated above. See this is such a God-fearing faith because it is neither brash nor foolhardy and does not tempt God."
Excerpt taken from Luther's Works Volume 43 pg 132 the letter "Whether one may flee from a Deadly Plague" written to Rev. Dr. John Hess
---
Prayers from Will, Professor, Central Asia.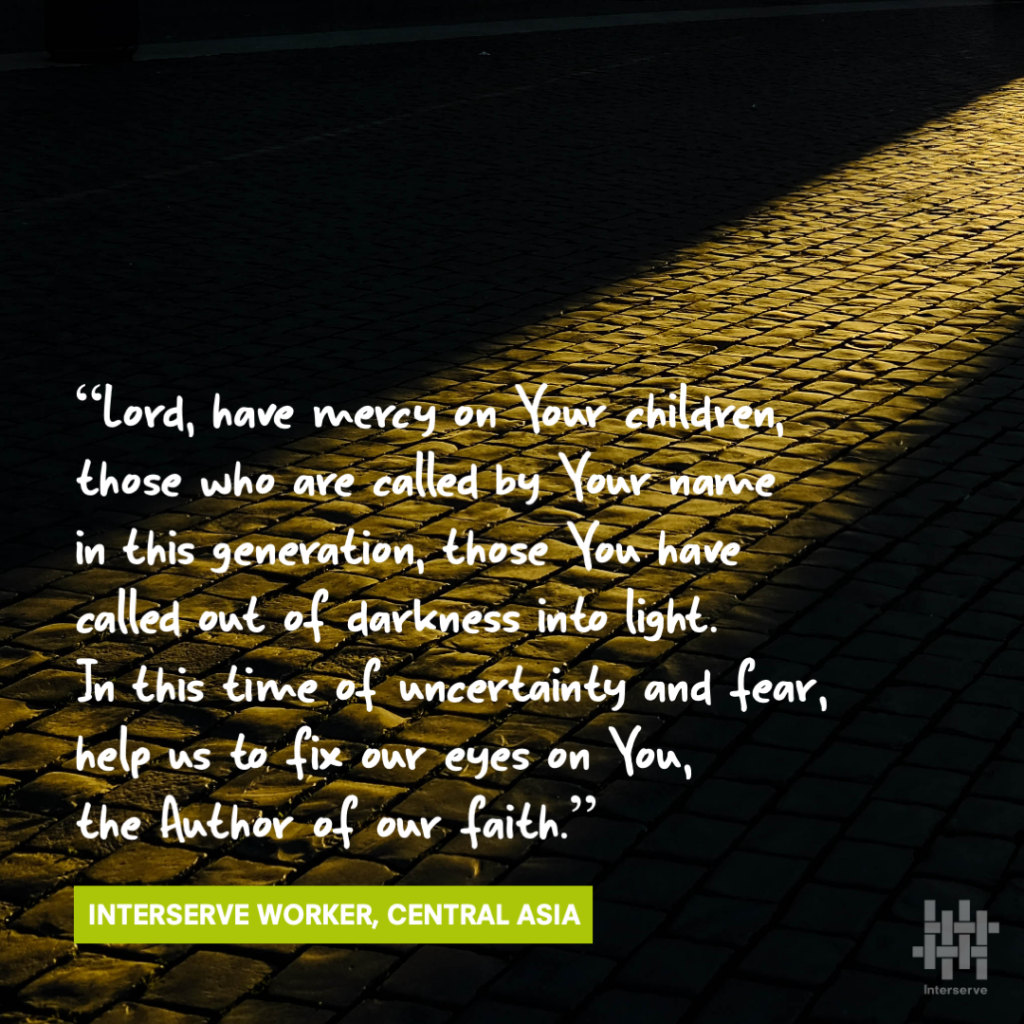 "Lord, have mercy on Your children, those who are called by Your name in this generation, those You have called out of darkness into light. In this time of uncertainty and fear, help us to fix our eyes on You, the Author of our faith."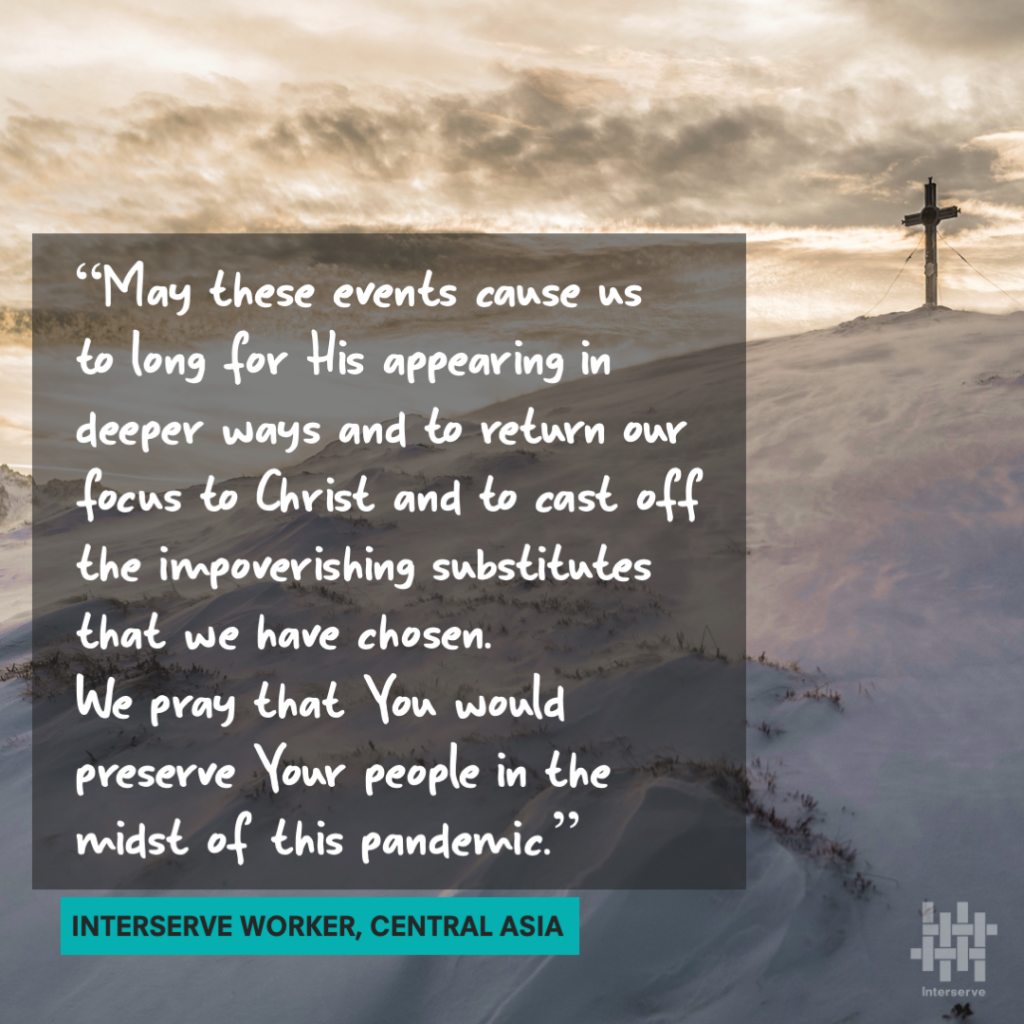 "May these events cause us to long for His appearing in deeper ways and to return our focus to Christ and to cast off the impoverishing substitutes that we have chosen. We pray that You would preserve Your people in the midst of this pandemic."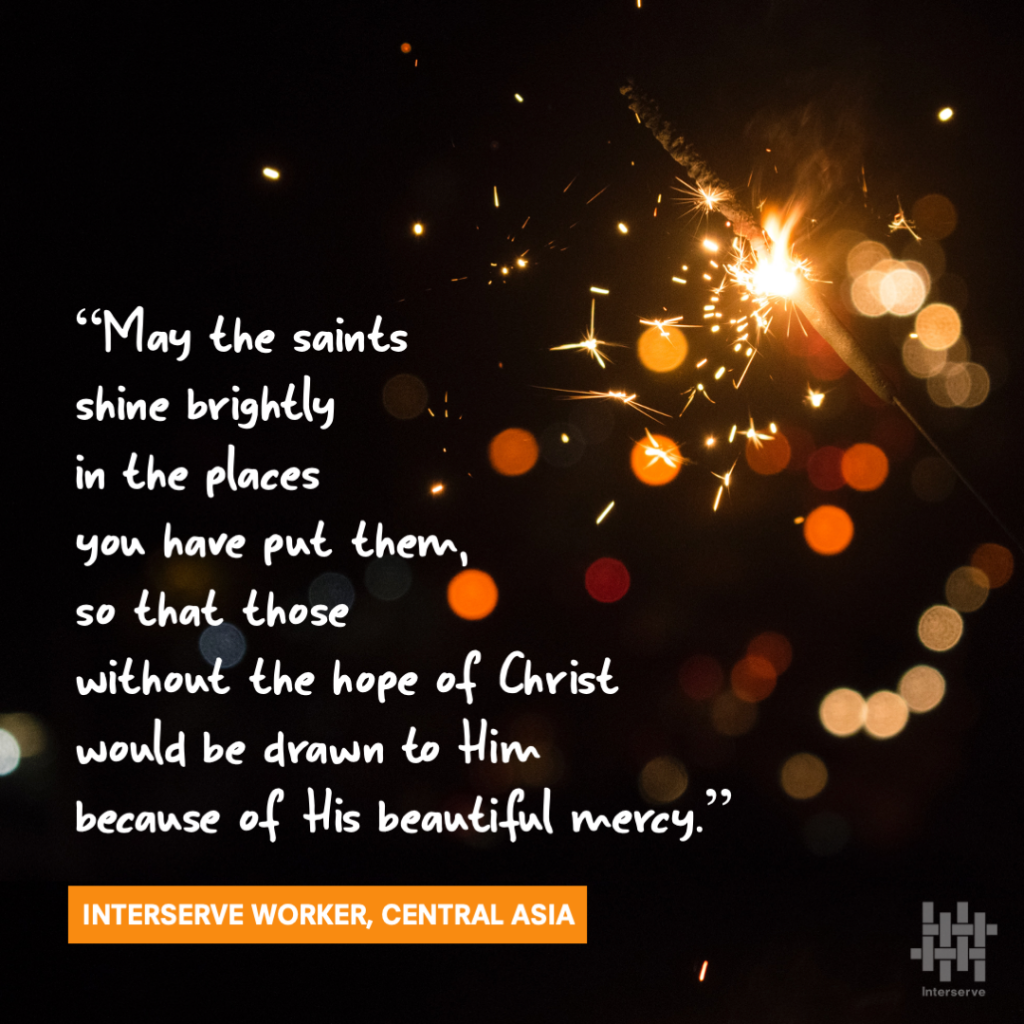 "May the saints shine brightly in the places you have put them, so that those without the hope of Christ would be drawn to Him because of His beautiful mercy."

Names have been changed.
---
Thoughts and Prayer from Amber, Teacher, South Asia.
"I marvelled at the words of an old hymn this week, 'Grant us wisdom, Grant us courage for the facing of this hour!', words that seem so appropriate for this moment.
"Our school has been closed here since 17th March and the government is desperately trying to contain the spread of this virus through a drastic restriction of business and transportation. If Covid-19 does spread, the human toll seems like it will be very high. Other countries worry about their numbers of ventilators. Here, at present, there just aren't ventilators, except a few in the capital and a few at the regional city hospital. Our school is part of a hospital complex. They are trying to prepare for what may come. Please pray for us.
Confirmed cases are still relatively low here, but rising. So far things are extra quiet, is it the calm before the storm?"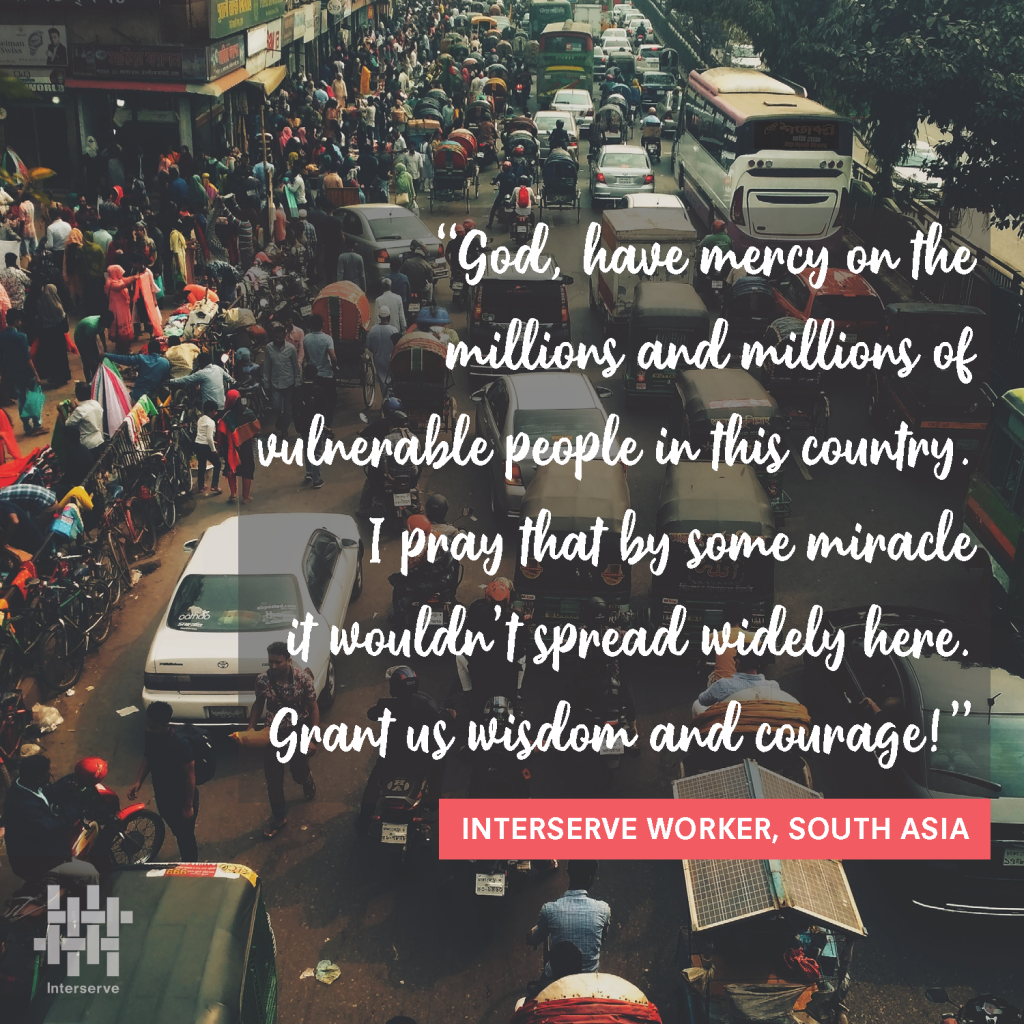 "God, have mercy on the millions and millions of vulnerable people in this country. I pray that by some miracle it wouldn't spread widely here. God, grant us wisdom and courage!"

Names have been changed.
---
Prayers from Joseph and Maggie, Diaspora Ministry in Canada.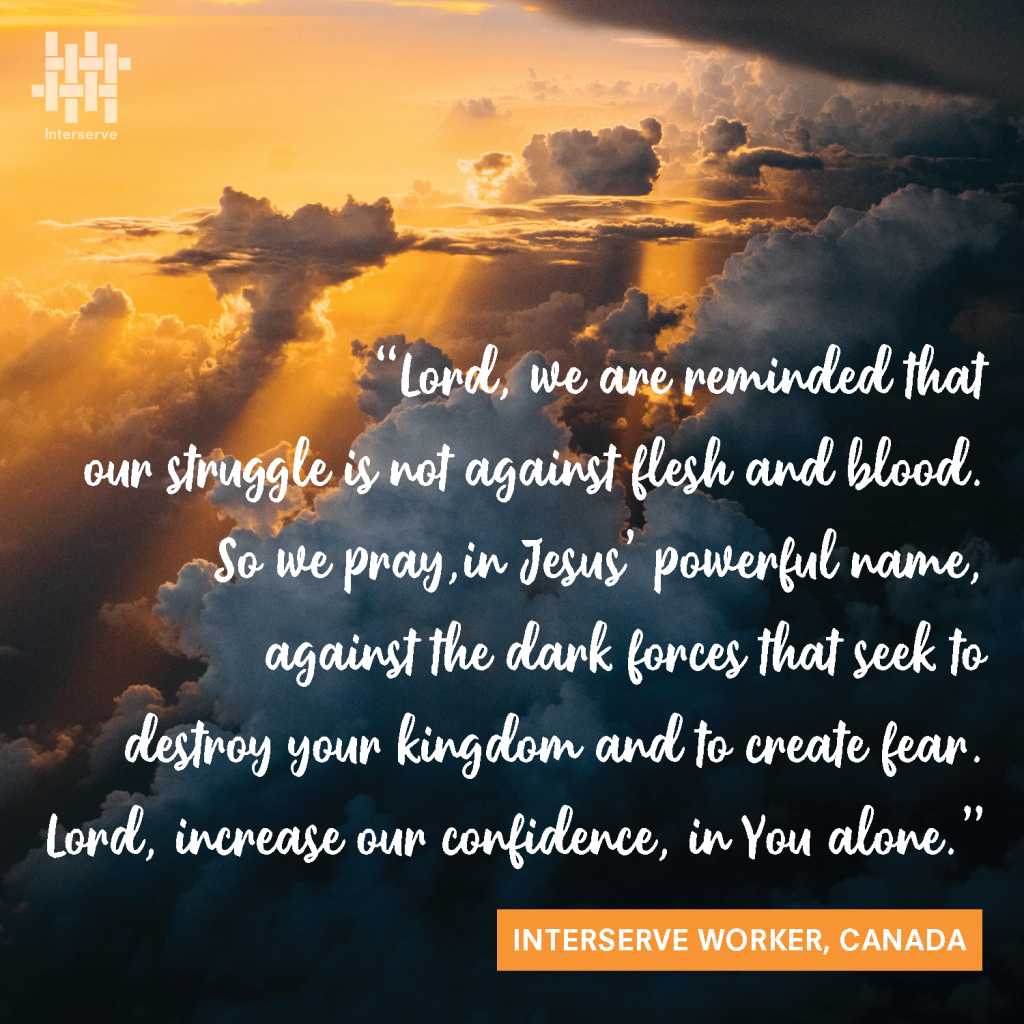 Lord, we are reminded that our struggle is not against flesh and blood. So we pray, in Jesus' powerful name, against the dark forces seeking to destroy your kingdom and to create fear. Lord, increase our confidence – in You alone.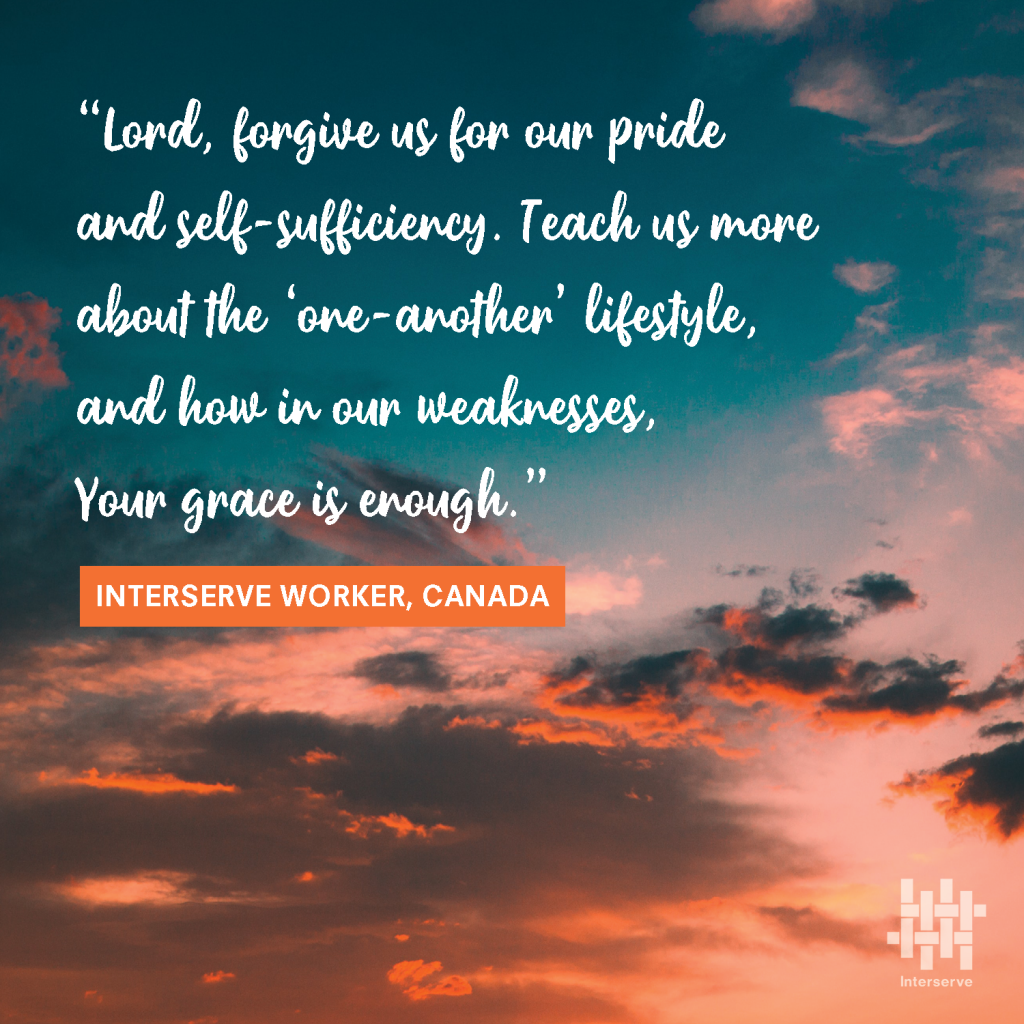 Lord, forgive us for our pride and self-sufficiency. Teach us more about the 'one-another' lifestyle, and how in our weaknesses, Your grace is enough.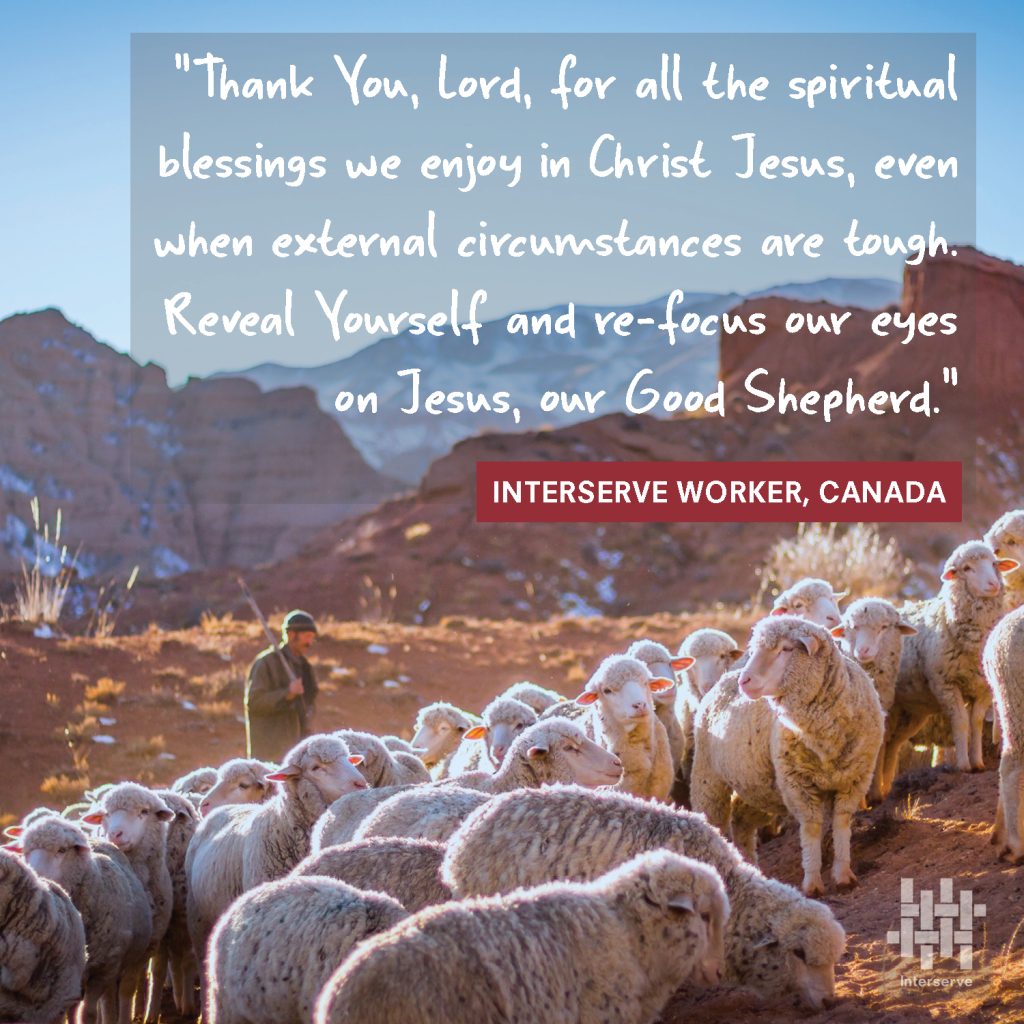 Thank You, Lord, for all the spiritual blessings we enjoy in Christ Jesus, even when external circumstances are tough. Reveal Yourself and re-focus our eyes on Jesus, our Good Shepherd.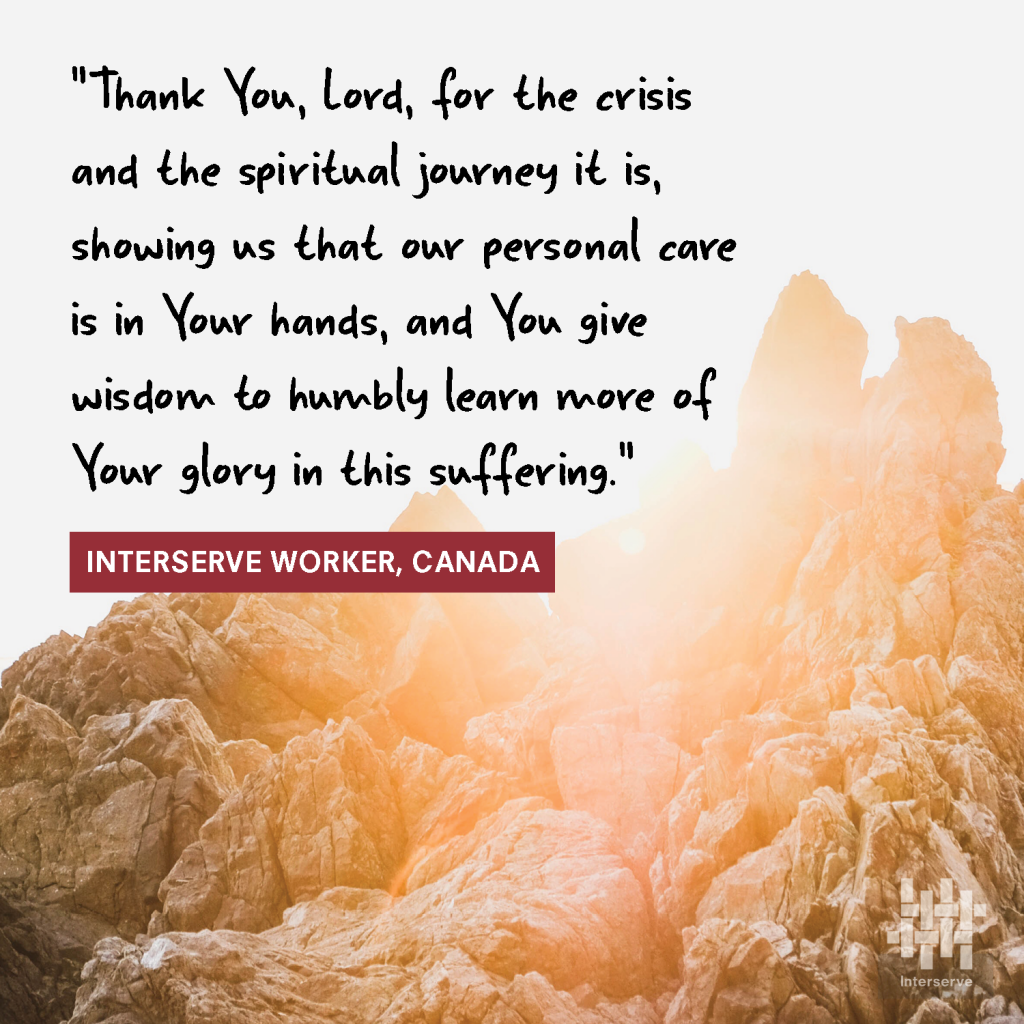 Thank You, Lord, for the crisis and the spiritual journey it is, showing us that our personal care is in Your hands, and You give wisdom to humbly learn more of Your glory in this suffering.

Father, provide Your shalom for those on the front lines of fighting the pandemic and those who are so vulnerable. Show them You are the Refuge and Strength they need.

Thank You, merciful God, that Your faithful love continues on forever. May You reveal it through the love shown to our neighbours by connecting in deeper ways. Provide us with opportunities to wisely build community in new ways.

Names have been changed.
---
Prayer from Sharon, Social Worker, South East Asia.
May these words of truth, using the words from Romans 8 and Ephesians 3, bring us encouragement and hope today: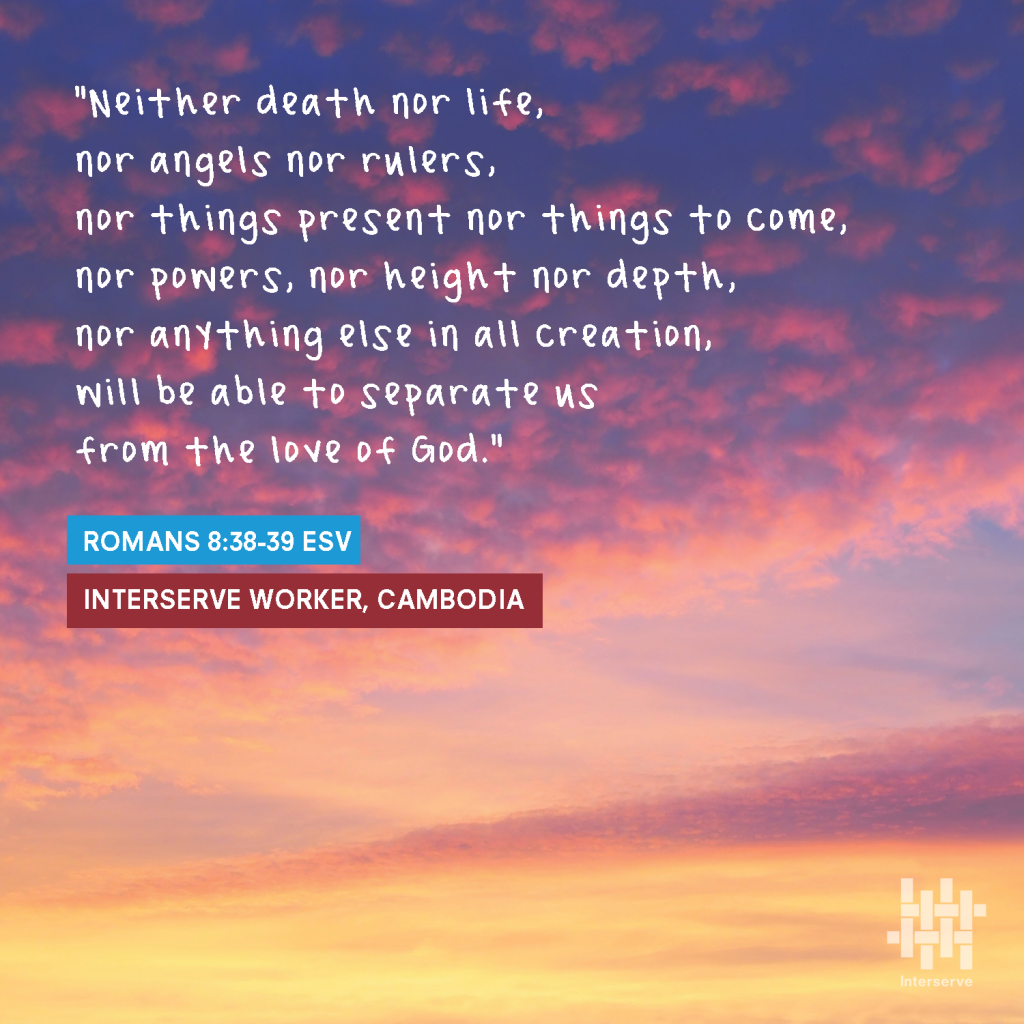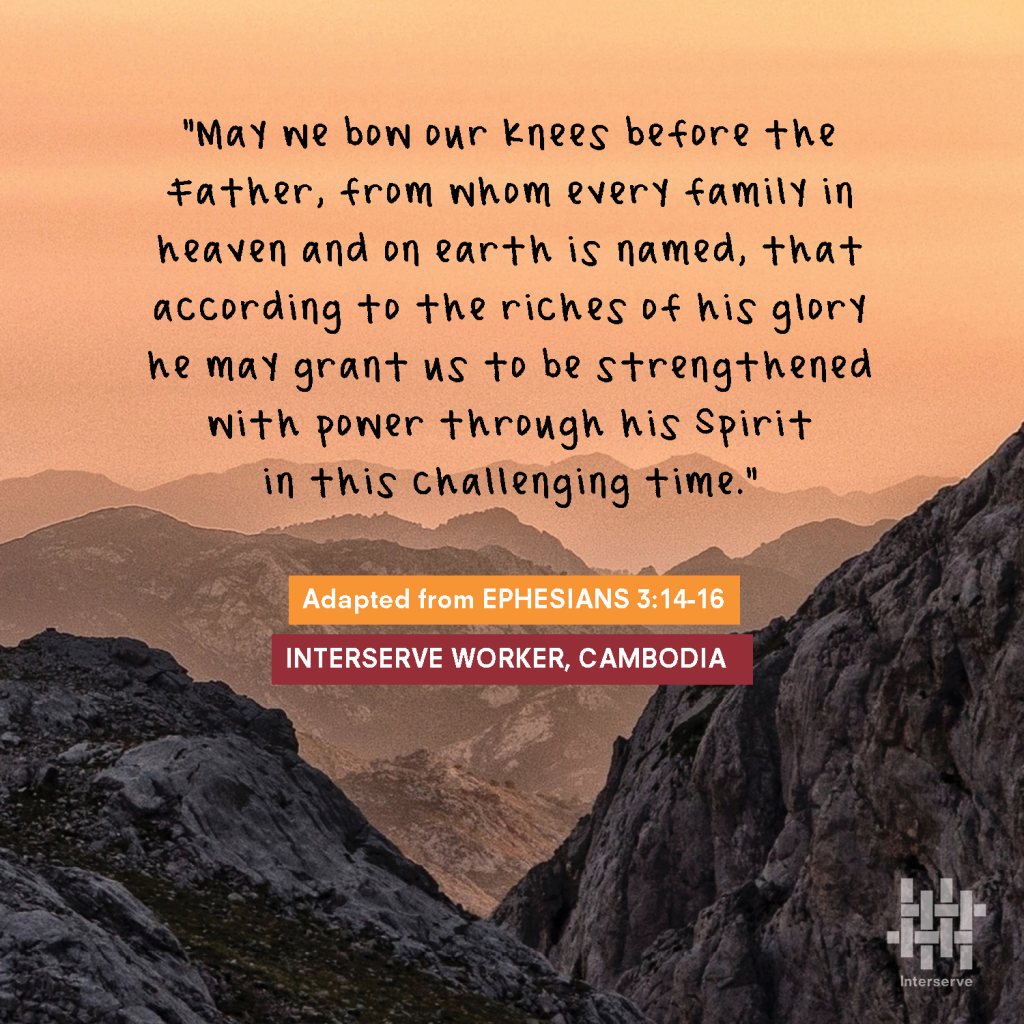 "Neither death nor life, nor angels nor rulers, nor things present nor things to come, nor powers, nor height nor depth, nor anything else in all creation, will be able to separate us from the love of God. May we bow our knees before the Father, from whom every family in heaven and on earth is named, that according to the riches of his glory he may grant us to be strengthened with power through his Spirit in this challenging time."

Names have been changed.
---
Thoughts from Amy, Children and Youth Worker, South East Asia.
"With social distancing in place, and people staying home, we are seeing business establishments temporarily closing. It is good, but in a country where so many people live paycheck to paycheck (often daily paychecks), "no work", means "no pay". Thus, it is really impacting the poor. For those who are already financially challenged, stocking up on supplies, buying masks and hand sanitizer (that has become expensive and hard to find), is near to impossible.
Also, in certain areas in the cities, particularly crowded slum areas, trying to maintain 2m distances between people is near to impossible. These areas are a potential haven for Covid-19 outbreaks.
So please pray for the poor and the challenging living environments and financial situations for many of the locals here that God's hand of protection will be upon them.
It's so easy to be consumed and overwhelmed, as tension and stress grows, becoming as big as a mountain. So, where do we find our help?"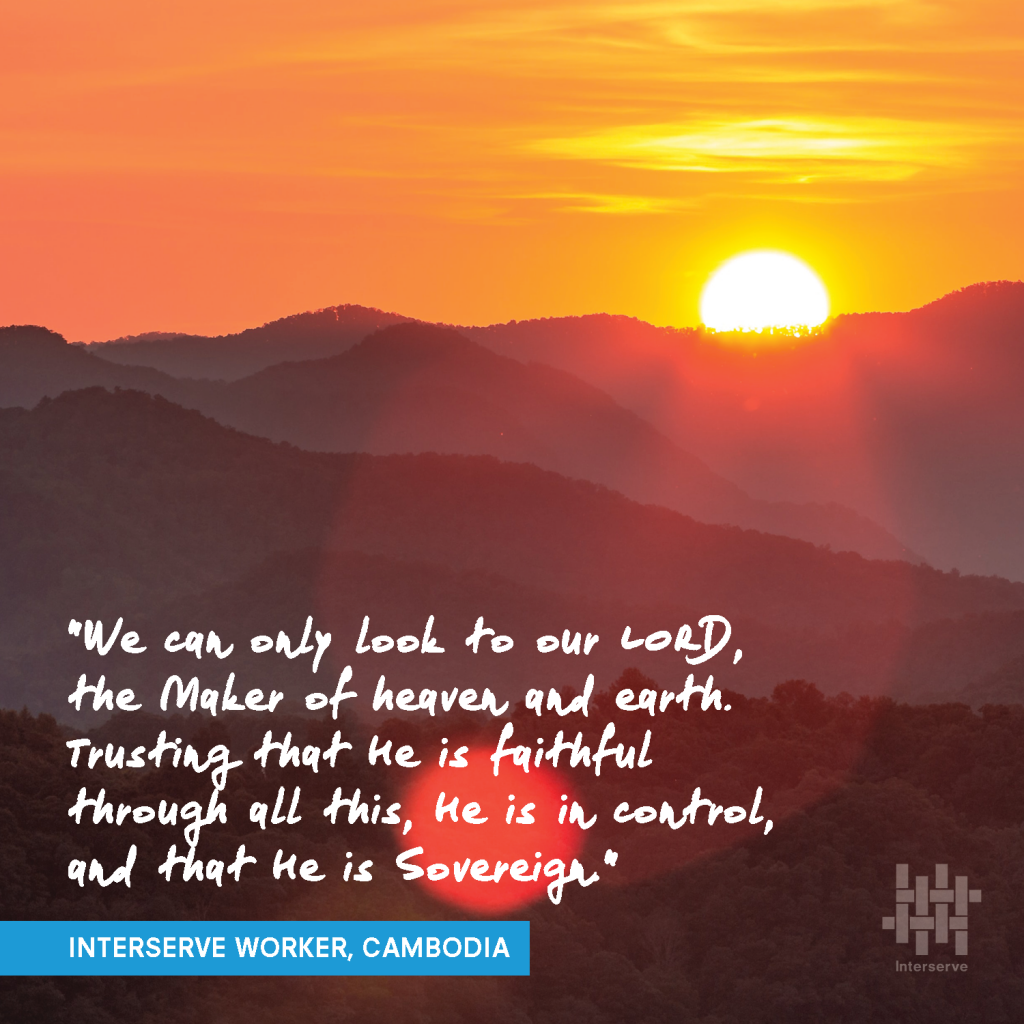 "We can only look to our LORD, the Maker of heaven and earth. Trusting that He is faithful through all this and He is in control and that He is Sovereign."

Names have been changed.
---
Thoughts from Wayne and Tina, Ministry Work in South Asia.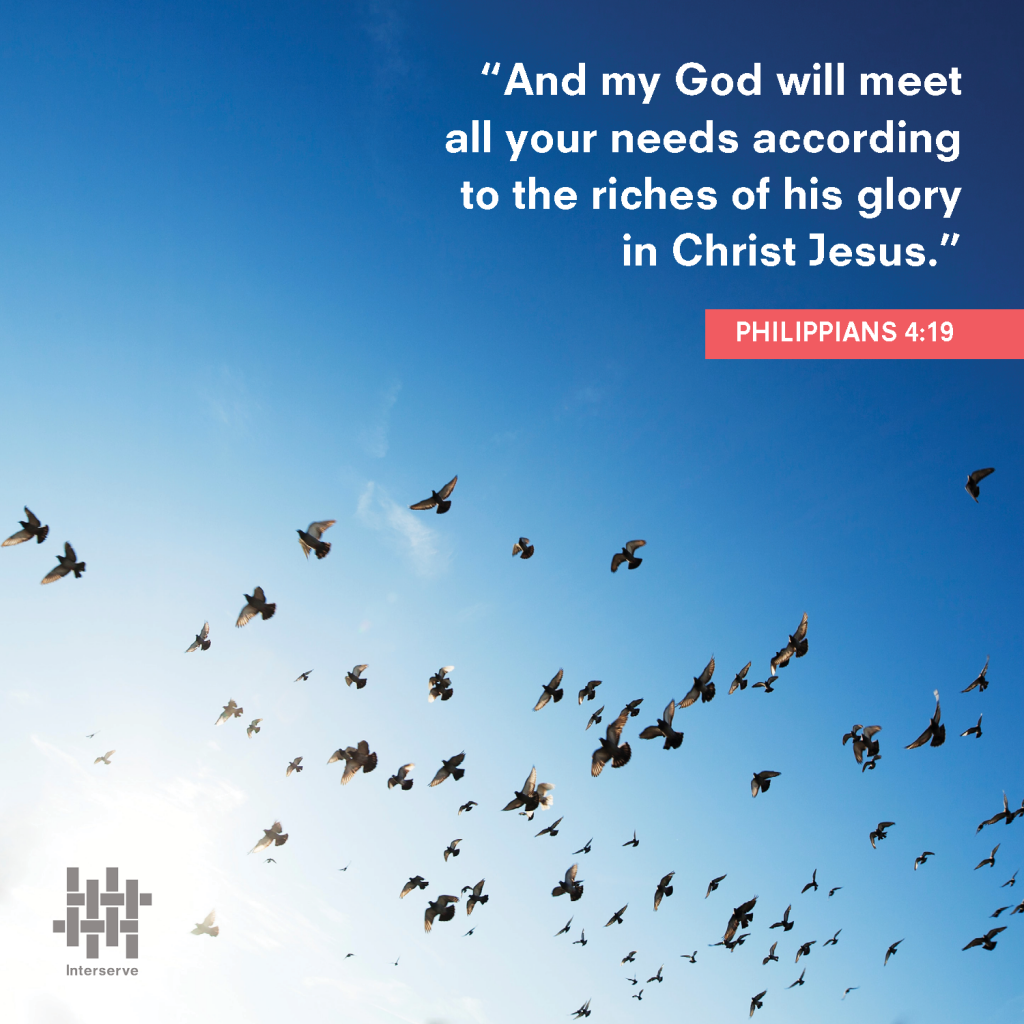 "And my God will meet all your needs according to the riches of his glory in Christ Jesus." Philippians 4:19

Praying these words of Paul, over the peoples whom we serve. With movement greatly limited, this pandemic has dramatically affected the way of life for millions, which severely impacts daily wages and food for many of these families and villages who are struggling.
Please pray with us that our Heavenly Father would meet these needs, and provide sustenance and strength. We also pray for the local church to be renewed, emboldened and have the wisdom to know how to be a source of comfort, support and hope.
Names have been changed.
---
Prayers from Stan and Alice, Ministry in Mongolia.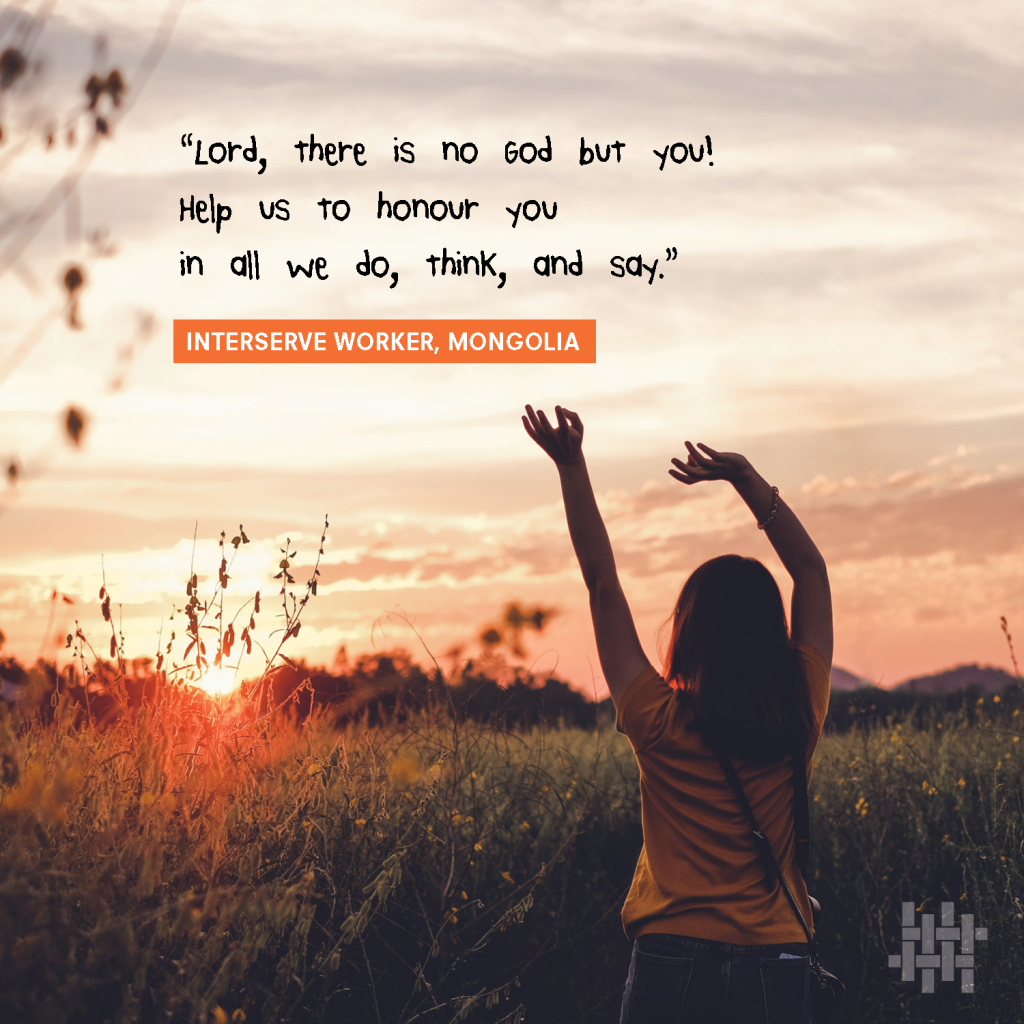 Lord, there is no God but you! Help us to honour you in all we do, think, and say.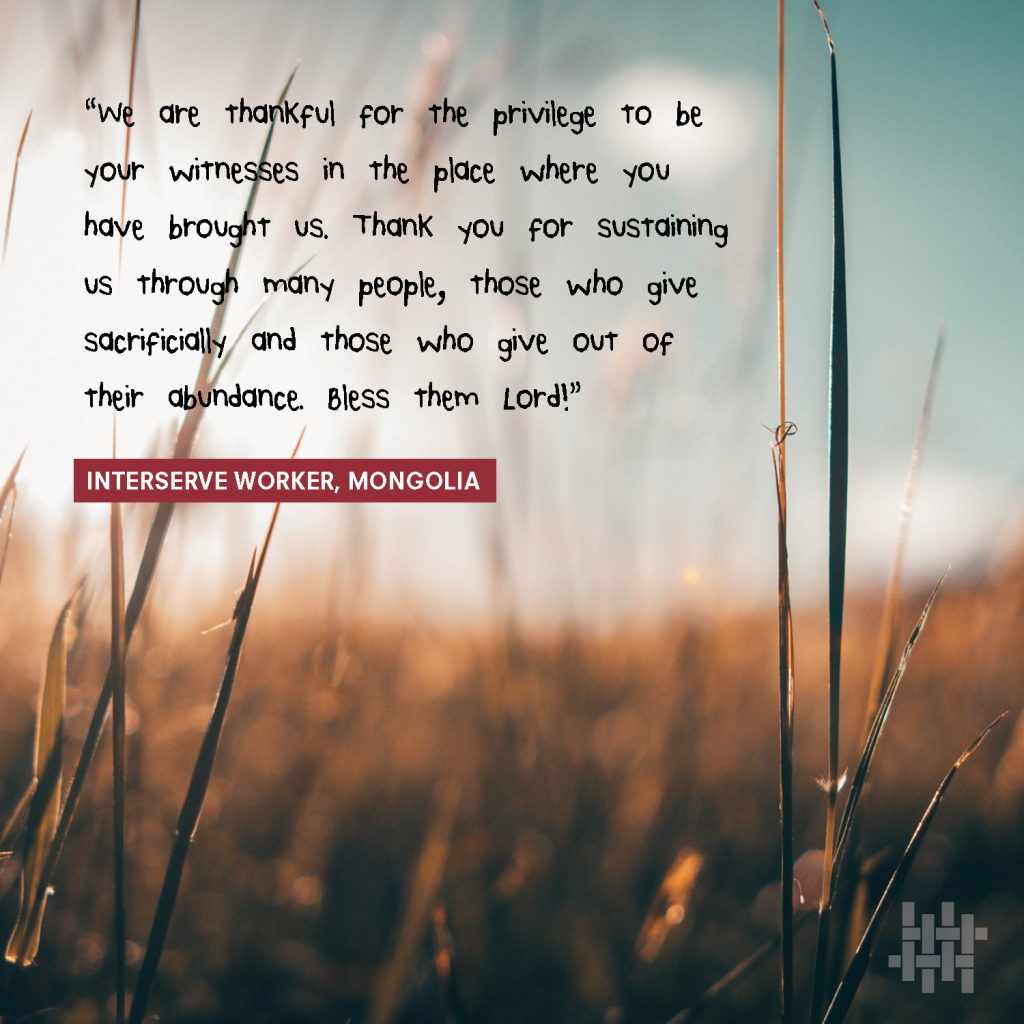 We are thankful for the privilege to be your witnesses in the place where you have brought us. Thank you for sustaining us through many people, those who give sacrificially and those who give out of their abundance. Bless them Lord!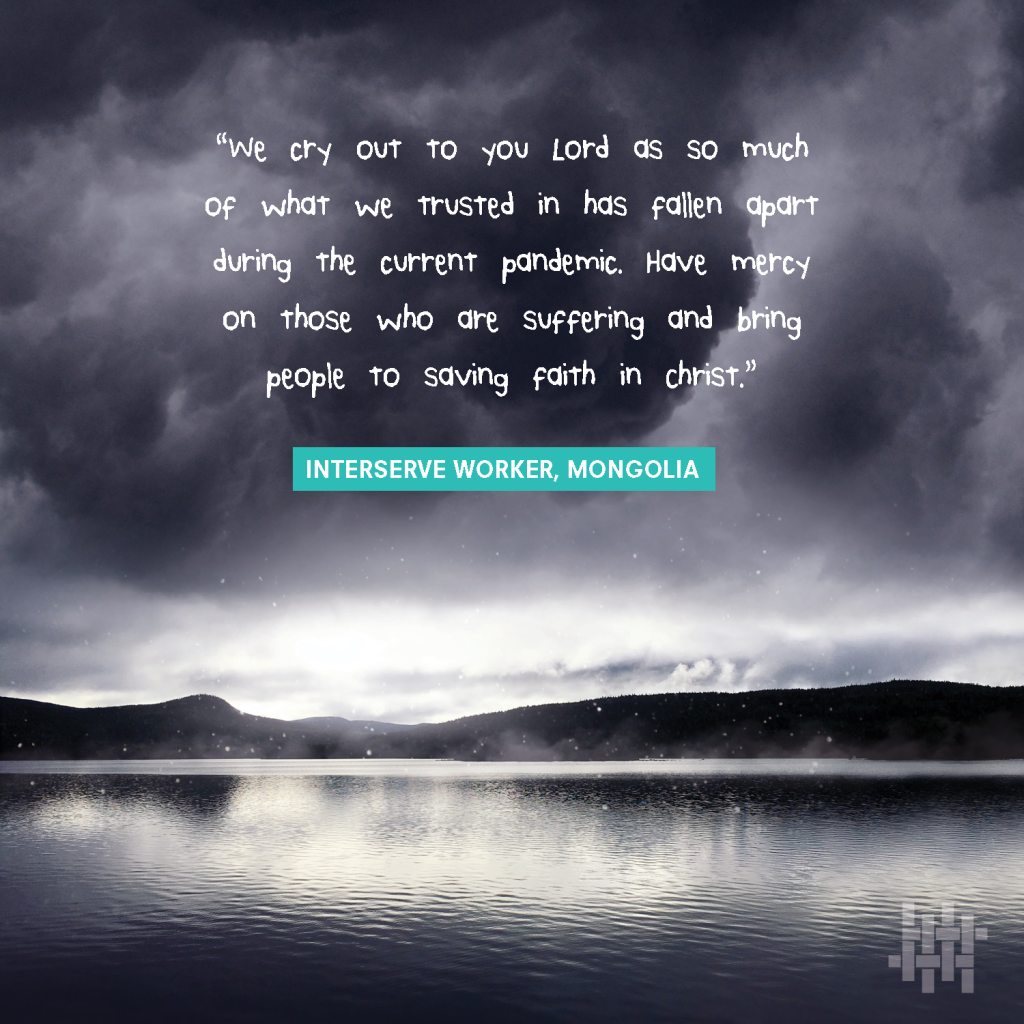 We cry out to you Lord as so much of what we trusted in has fallen apart during the current pandemic. Have mercy on those who are suffering and bring people to saving faith in Christ.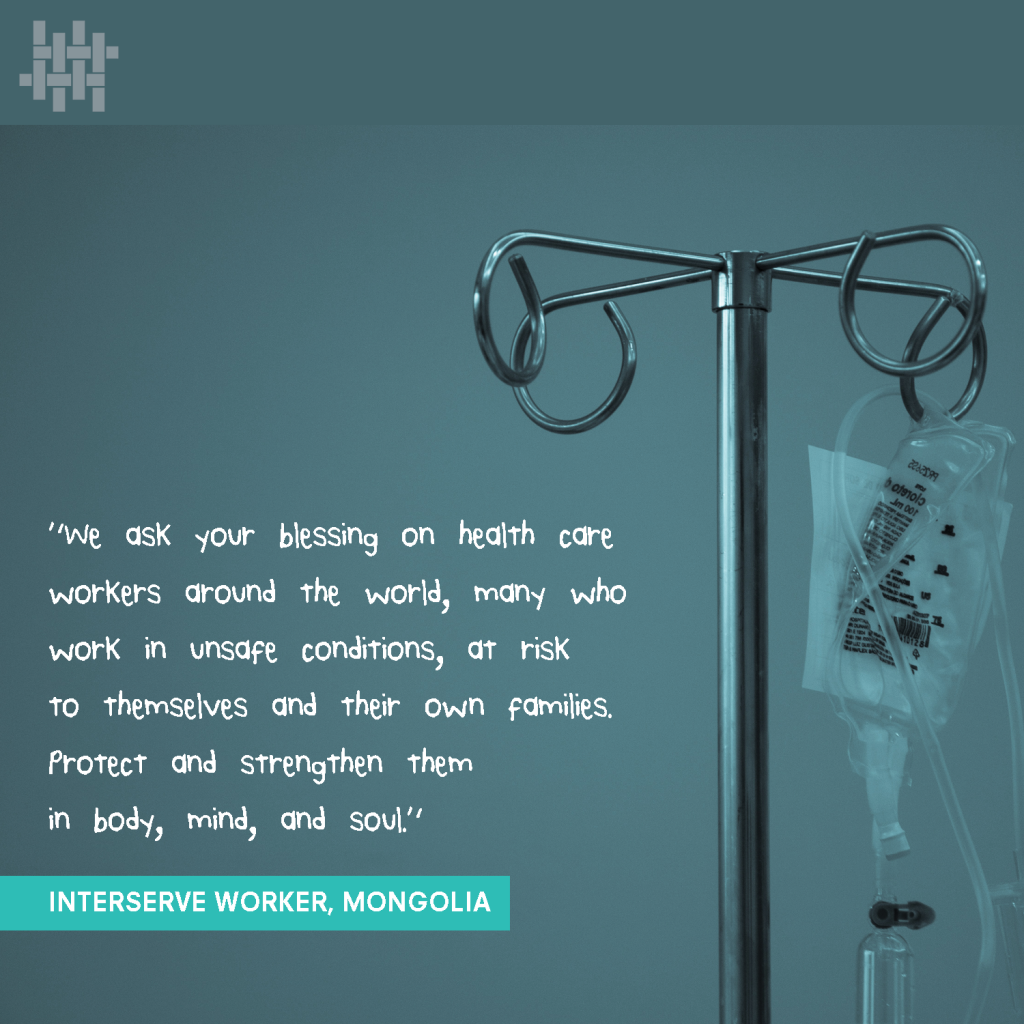 We ask your blessing on health care workers around the world, many who work in unsafe conditions, at risk to themselves and their own families. Protect and strengthen them in body, mind, and soul.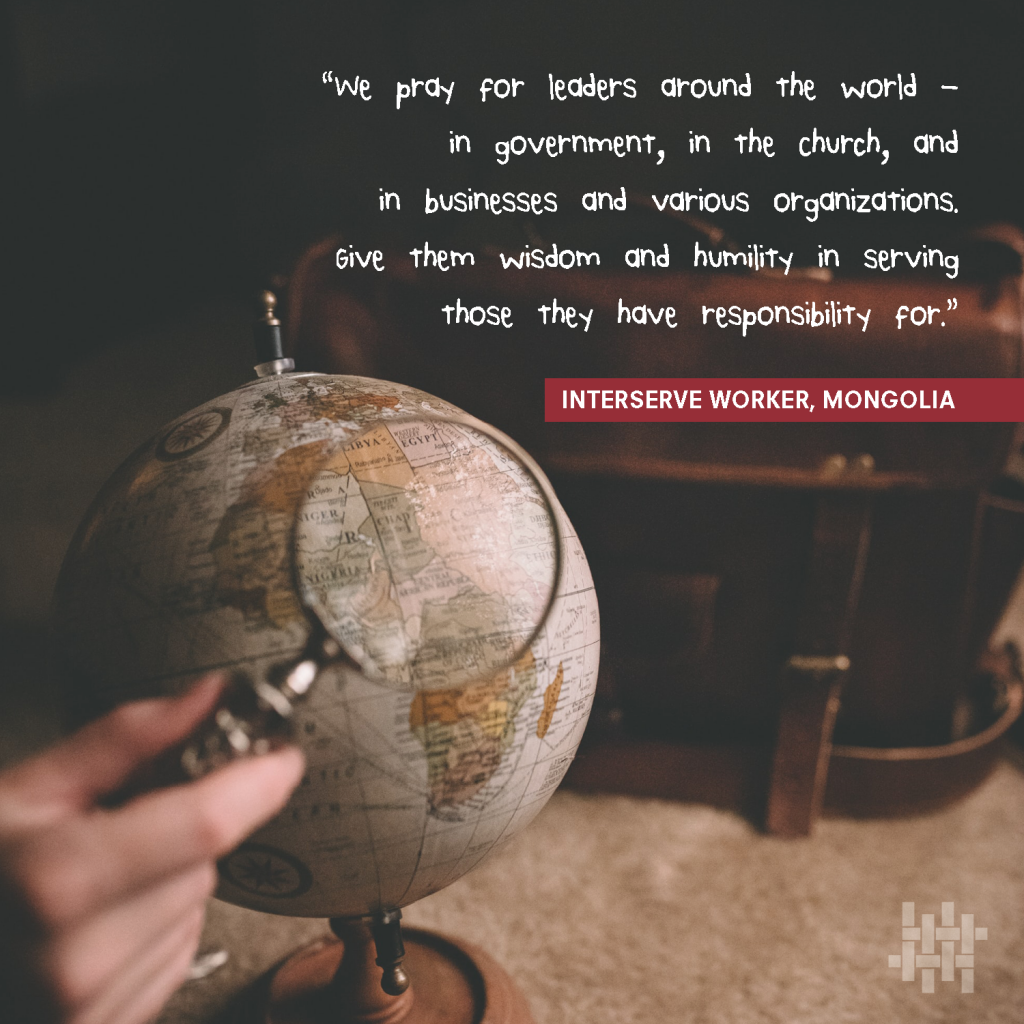 We pray for leaders around the world – in government, in the Church, and in businesses and various organizations. Give them wisdom and humility in serving those they have responsibility for.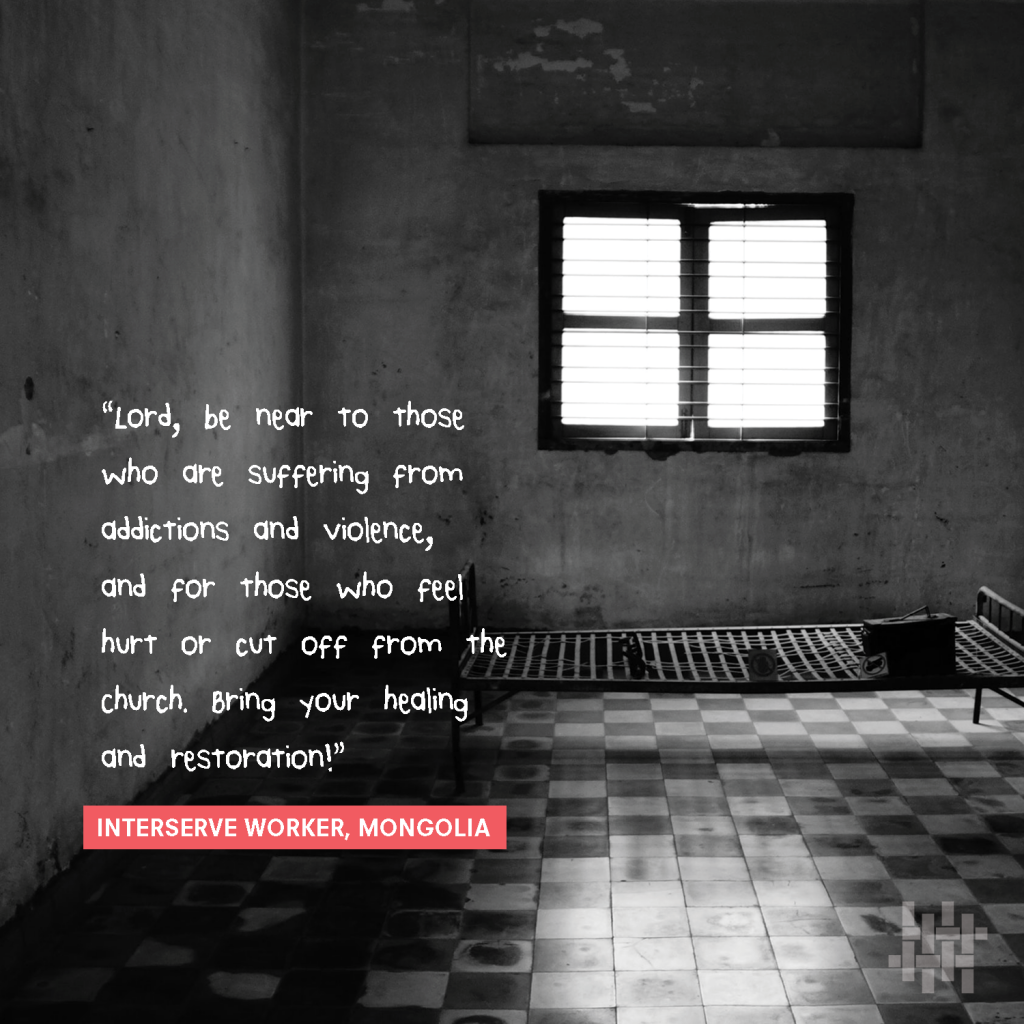 Lord, be near to those who are suffering from addictions and violence, and for those who feel hurt or cut off from the Church. Bring your healing and restoration!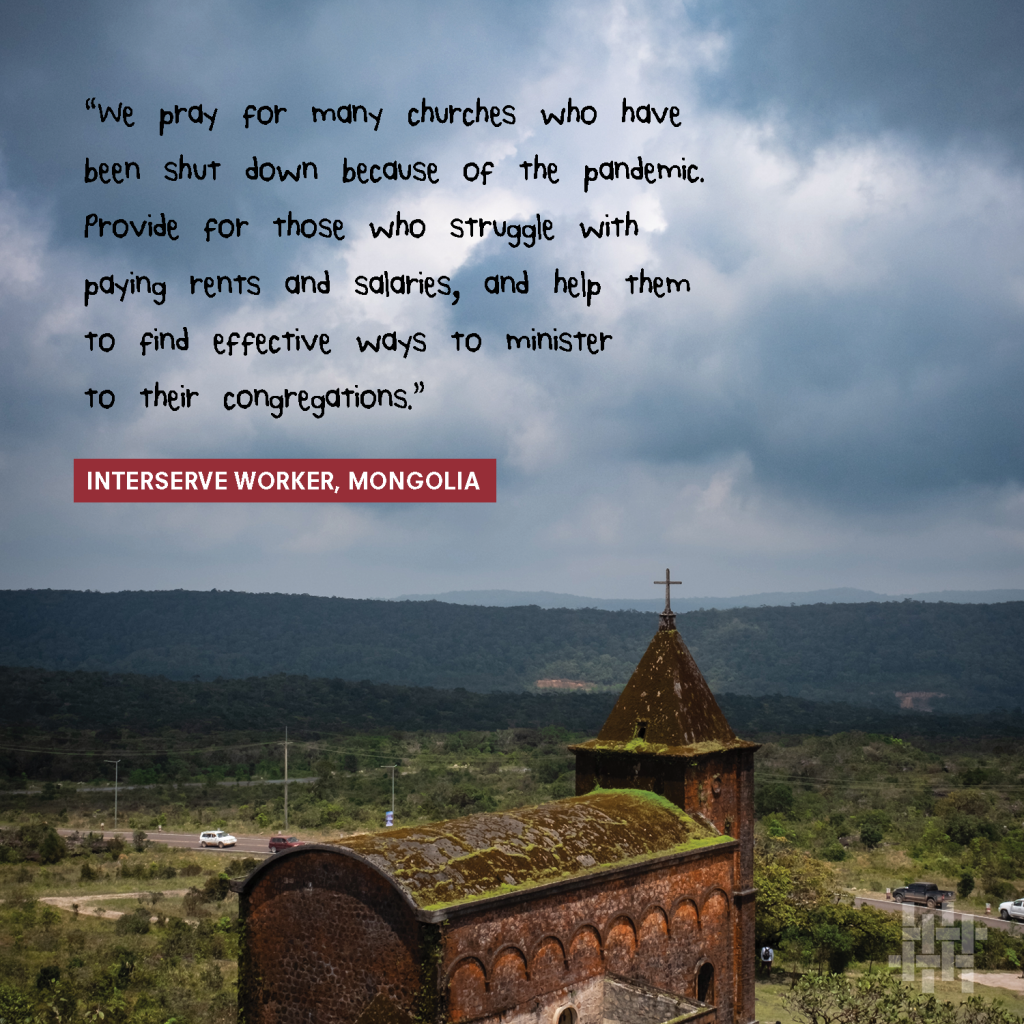 We pray for many churches who have been shut down because of the pandemic. Provide for those who struggle with paying rents and salaries, and help them to find effective ways to minister to their congregations.

Names have been changed.
---
Thoughts from Allen, Diaspora and Refugee Work in Canada.
Adapted from the Matthew 5:14-16 (The Message translation)
"We're here to be light, bringing out the God-colours in the world. God is not a secret to be kept…Be generous with your lives. By opening up to others, you'll prompt people to open up with God, this generous Father in heaven"

Receive and experience the amazing grace of the Jesus Christ, deep within yourselves, and continue to follow in His direction and move towards those who are vulnerable and in need. Moved and empowered by the love of Christ, we can share the love of God with others and make Him known.
Names have been changed.
---